Specialist Website Designers for Special Holiday Homes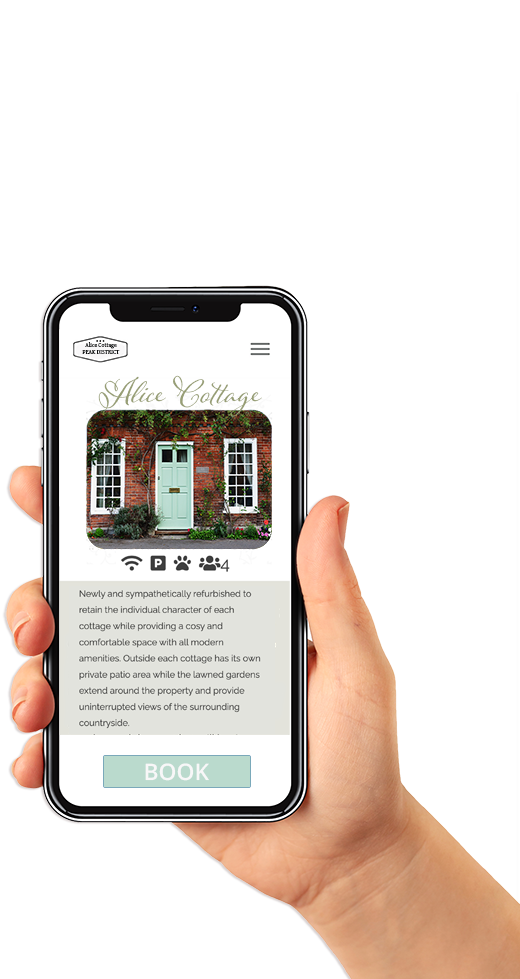 DESIGNED | LAUNCHED | DELIVERING BOOKINGS
for a single property website
Thank you for your continued support.
You have looked after us brilliantly over the last few years. I cannot thank you enough

Bevil.  S'Alqueria Petita

Amazing - getting two bookings so soon wasn't expecting that. Thanks!
The website looks amazing
Many thanks for all of your support and fast responses as always,
Your website's just filled my last summer slot!
Fill your calendar
Increase Your Bookings
Open up the doors of your Holiday Home to Direct Bookings.
Get more new bookings and build up your repeat customers
Show me how
No Double Bookings
Automatically Sync Calendars
Your website's booking system connects to any agency that accepts the commonly used ical calendar format
Dear [Guest],
SUBJECT: Your balance is now due
This is a reminder that the balance for your holiday is now due. The amount is [£450]
Card payment transactions
If you used a card payment for your deposit the final payment will be automatically taken from your nominated card [42] days before arrival).
Bank transfer payments
Bank details Sort Code 40-00-02
Account 0123456789
Name Alan Owner
Ref: booking number [3200001]
If you have already paid your final balance - please ignore this reminder. If you have any questions, please do not hesitate to contact me.
Best regards,
Alan Owner
Automated Messages
Guest Communication
We can configure your website to automatically communicate to your guests a given number of days before and after their stay.
This is ideal if you wish to send directions,  property keycodes, issue payment reminders or notifications before their stay.
After their stay perhaps you can email a voucher code to encourage a repeat booking?  Or why not request a review?